Contact Information
71-75 Shelton Street. Covent Garden.
London WC2H 9JQ. United Kingdom
We're Available 24/ 7. Write Us.
Find us here
Choose your desired location and explore the localized content and currency for that location.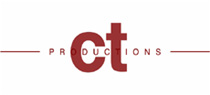 CT Productions
Live Events
The event attendees MUST register here. If you have any questions, please contact CT Productions via email: [email protected]
About the Webinar
Topic: Nigeria's Hope Horizon.
Date: June 23, 09.50 AM WAT
A pandemic took our globalized world by surprise and stopped some of the most active hubs dead in their tracks. As New York, Paris, London, and other economy-defining cities froze, in Africa, specifically Nigeria, the dynamic development has not slowed down. A fresh wind of youthful countries are too strong to hold down. They have seen mistakes made in other parts of the world and are avoiding them, taking the best of technology and entrepreneurship to move ahead swiftly.
TECH STRIDES
Already world-leading in many cases, there are no proprietary older solutions to hold Africa back. Governments, local authorities, and businesses are going direct to mobile solutions and avoiding the paperwork that plagues other economies. Quarantine is the perfect occasion to make electronic transactions standard for all.
FINANCE
is, of course, central to the recovery. Mortgage lenders have gained consumer interest, as have various kinds of insurance businesses. African financial establishments were already state of the art in terms of new technologies and products offered. Now these previously exotic advanced services are absolutely vital.
INNOVATION IN HEALTHCARE
and particularly the booming private healthcare sector is receiving a much-needed publicity boost. Consumers are now more open to thinking about private health coverage and associated services.
ENERGY, OIL AND GAS
was always in the spotlight in Nigeria. Recent developments, however, have put the entire sector in a whole new light with exciting modern facilities taking environmental concerns seriously and integrating best international practices into their ambitious future plans.
AGRICULTURE
the new motor of the Nigerian economy is more energized than ever. Food producers in massive end-to-end projects are going all the way from the field to the final product on supermarket shelves. They are not only giving the country financial independence but moving ahead to exports to help other countries in their time of need.
MANUFACTURING
never slowed down in Nigeria. The booming young population and dynamic new middle class can't be easily stopped in their demand. Enormous long term investments are setting Nigerian manufacturers on track to be pan-African or even global leaders in their sectors with a stream of innovations and exciting verticalization of production.
Join us in an exciting conversation on June 23, at 09.50 AM, in a two-panel session hosted by CT Productions's international team and moderated by the Economist Intelligence Unit, the analysis division of The Economist Group.